As an employer you should be aware of your obligations with regards to workplace safety. It is a legal requirement to consult and engage with workers to ensure that they are fully aware of the risks and hazards they face in the workplace. For businesses without a defined processes it can be difficult to find the right method of delivery for this information. Toolbox talks are a new way to engage staff that make health and safety in the workplace everyone's business.
What is a Toolbox Talk?
Toolbox Talks are a way to effectively deliver concise and relevant workplace safety information to teams and staff members. This is different to traditional health and safety training where evaluation and performance standards in areas like health and safety policy, accident reporting and first aid are assessed. Following this a plan is put in place to achieve compliance. A Toolbox Talk is part of this overall safety programme and covers aspects related to specific jobs.
Toolbox Talks take a more informal approach to the way safety meetings and briefings are typically delivered. They tend to last for 10-15 minutes and cover topics including workplace safety, workplace hazards and safe work practices. It's important to remember the audience to which the talks are being delivered. Keep it relevant to the specific job or specific safety issues that the talk is addressing.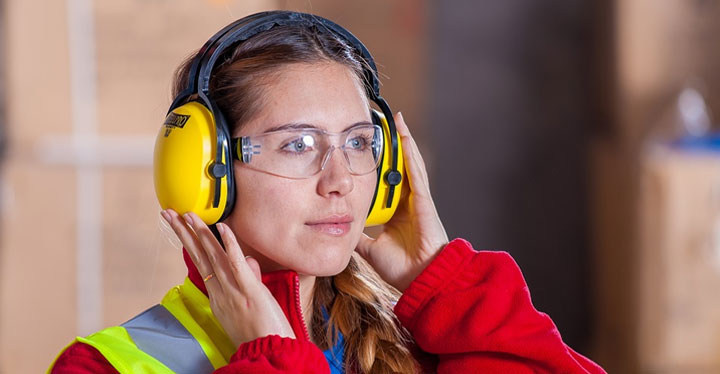 How Do Toolbox Talks Help with Workplace Safety?
While a Toolbox Talk is not a specific legal requirement it plays a big part in helping your organisation to comply with the relevant health and safety laws. These laws should have been identified during a health and safety audit or consultation. If this is not the case, we can help you to gain compliance with our health and safety consulting service.  
One example of where a Toolbox Talk may be used to help with workplace safety is to address a recurring health and safety problem. This can be one key area where you are not complying with health and safety legislation and so should be addressed immediately.
Another scenario where this system can be useful to ensure a high standard of workplace safety is when new employees are coming into the business or when sub-contractors will be on site or on your premises. A short talk that covers the workplace safety guidelines, even if they have been there before will remind them of the safe working practices and update them on any changes there may have been. Regular Toolbox Talks are also a great way of stopping experienced workers falling into old habits.
Lightning Training's Toolbox Talks are designed to suit your business specifically. Other health and safety talks may be generalised across industries and are not always relevant. Lightning's bespoke programme will deliver on the needs of your company.
Toolbox Talks in the Workplace
A you can see; Toolbox Talks are a very effective way of maintaining a high level of workplace safety. They are the perfect platform for helping your organisation to create a STOP or SLAM (Stop, Look, Assess, Manage) culture. This in turn will ensure that health and safety is everyone's business. It will cause people to think about the way they go about their job, acting in a safer and more professional manner.
Please contact us if you would like Lightning Training to bring Toolbox Talks to your organisation.