In an emergency, it's common nature to panic.
We all know that 999 connects you directly to the emergency services, but did you know there are other useful telephone numbers that can be just as helpful?
Lightning Training Solutions have put together a list of emergency contact numbers that could save your or somebody else's life.
999 free
This is the emergency number for the police, ambulance, fire brigade, coastguard, and rescue services such as mountains, cliffs, and caves.
Calls are free from both a landline and mobile. In fact, you don't even need to have a signal, or unlock a mobile phone, to dial 999.
Calling 911 (the American emergency response number) will transfer you to the 999 emergency response call centre.
This applies to certain mobile networks only. although coverage is increasing all the time for this feature.
111 free
If you need medical advice or treatment, and everywhere else seems closed (for example a pharmacy or your local GP surgery) dialling 111 will connect you to the NHS.
Clinicians and call advisors are all trained to deal with those seeking (non-urgent) medical advice. In an emergency, you should dial 999 and not 111.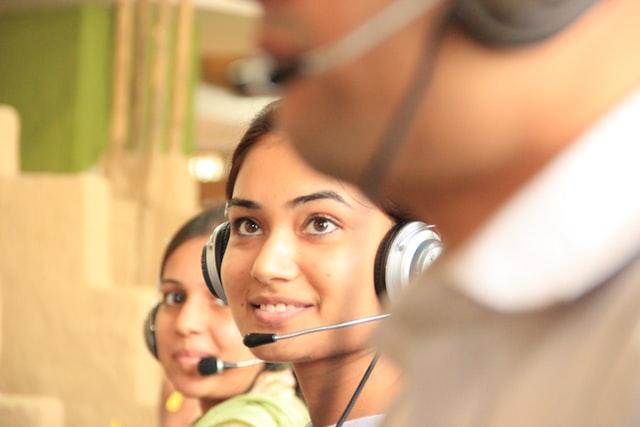 112 free
112 will connect you to the emergency services (like 999 above) from a mobile phone, whatever country you're calling from.
If you are going on holiday abroad – 112 is a worthwhile number to store in your phone in case of a life-threatening emergency.
101 15p per call (not per minute)
This is the non-emergency number for the police where an immediate response is not required. If a crime is not in progress, 101 should be dialled and not 999.
A great example is if your car or property has been damaged or broken into.
"Around half of all 999 calls require the police. Ambulances are the next most requested service, followed by the fire brigade and, least often, the coastguard."
105 free
You can call 105 to report or request an update of a power supply outage in your area.
Can also be used if you spot any damage to an electricity supply such as power lines and substations.
However, if there is an immediate risk to life, you should dial 999.
I.C.E
In Case of Emergency
ICE stands for 'In case of Emergency' and should be set up on your mobile phone as a point of contact for those who need to be contacted if something happens to you.
On Android:
1. Navigate to settings
2. Search for 'Emergency Information'
3. Choose the option to edit/update emergency contact information
On Apple:

1. You can set up an ICE (Medical ID) in the Health App
2. Tap 'Emergency SOS' in the phone settings
3. Open 'Set up Emergency Contacts' in health
4. In 'Health' tap 'Medical ID > Edit' and input or change the information for your emergency point of contact
5. Turn on 'Show When Locked' to make your ICE available from the lock screen.
What 3 Words
Every 3 metre square of the world has been given a unique combination of three words. Used for emergencies and more.
Because street addresses can be inaccurate, which may not specify precise locations, such as building entrances, and don't exist for parks and many rural areas.
It's the easiest way to find and share exact locations.
Website: https://what3words.com/pretty.needed.chill
You can now book onto our November Open Courses!
Emergency First Aid at Work (EFAW) & First Aid at Work (FAW) are taking place on 16th November.
Fire Safety Training (Fire Marshall/Warden) 17th November
Other Useful Numbers
The Lighting Training Solutions website and blog covers many topics, from Emergency First Aid at Work, Fire Marshall Training to Paediatric First Aid.
These phone numbers could prove to be very useful for supporting a friend, colleague or family member.
Armed Forces Support
Due to our history, and support for service personnel, we support numerous mental health charities throughout the year by way of donations, discounted courses and ongoing placement. In fact, some of our trainers are veterans!
We support the Armed Forces covenant, of which we are signatories of.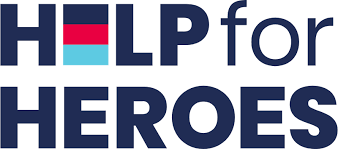 Samaritans
Completely confidential support for anyone experiencing feelings of despair, stress, and anxiety.Tel: 116 123 or you can contact them using email or by letter.
Website:https://www.samaritans.org/how-we-can-help/contact-samaritan/
NSPCC
A children's charity dedicated to ending child poverty and abuse.
Phone: 0800 1111 (Childline) orPhone: 0808 800 5000 for adults concerned about a child
Mental Health Charities
There are many fantastic mental health charities in the UK. The NHS has a dedicated page to help you contact a local support service.

Website: https://www.nhs.uk/mental-health/nhs-voluntary-charity-services/charity-and-voluntary-services/get-help-from-mental-health-helplines/
Contact Us
If you would like to contact us about any of the content on this post, or to enquire about booking a course with us, feel free to visit our 'Contact Us' page below.