Since 1981, when the Health & Safety (First Aid) Regulations came into force, employers are required to provide adequate and appropriate equipment, facilities and personnel to ensure all employees can receive immediate attention if they are injured or taken ill in the workplace.
Here at Lightning Training Solutions, we offer an emergency one day first aid at work course and a full three day training program, both run by experienced mentors in Yeovil and throughout Somerset.
Anyone over the age of 16 is welcome to attend.
The Importance of First Aid Training in the Workplace
It is a fairly common misconception that the office is a safe place to work, however, there are always risks you wouldn't think of that can happen and it is important to be prepared for when they do.
While it is a legal requirement for companies to ensure employees receive immediate attention in the event of a medical emergency, a large percentage of the UK workplace is not first aid trained.
In fact, 77% of the UK population lack the knowledge and confidence to administer basic first aid, opting instead to call the emergency services straight away. Contrasting this, in 2019, 693,000 people sustained a non-fatal injury whilst in the workplace with over 168,000 of those requiring more than 7 days of work.
Across the whole of the UK, this has resulted in over 4 million working days lost per year. Not to mention the added stress of being understaffed in the workplace can actually increase the risk of accidents and injuries, further worsening the problem.
But what can you do to solve this problem? Well, first aid training is always a good step.
What Exactly is First Aid?
First aid is the first and immediate assistance given to any person suffering from either a minor or serious illness or injury, with care provided to preserve life, prevent the condition from worsening, or promote recovery.
There are many situations that may require first aid in the workplace. Every workplace will have a different minimum requirement depending on the type of work that is done there. There are two main types of first aid – physical and psychological.
What Are The Benefits of First Aid Training?
Learning first aid in the workplace can be the difference between life and death and workplace injuries can have a knock-on effect on worker mental health. Here are some of the benefits of learning first aid in the workplace.
It can save lives – this might be the most obvious reason but there is an overwhelming amount of evidence that first aid saves lives. There are around 30,000 sudden cardiac arrests outside of a hospital every year in the UK.
The typical survival rate for a cardiac arrest is 6%, which jumps to 74% if a first aider administers cardiopulmonary resuscitation or CPR in the first three to five minutes – it is quite clear how much of a difference learning first aid can make!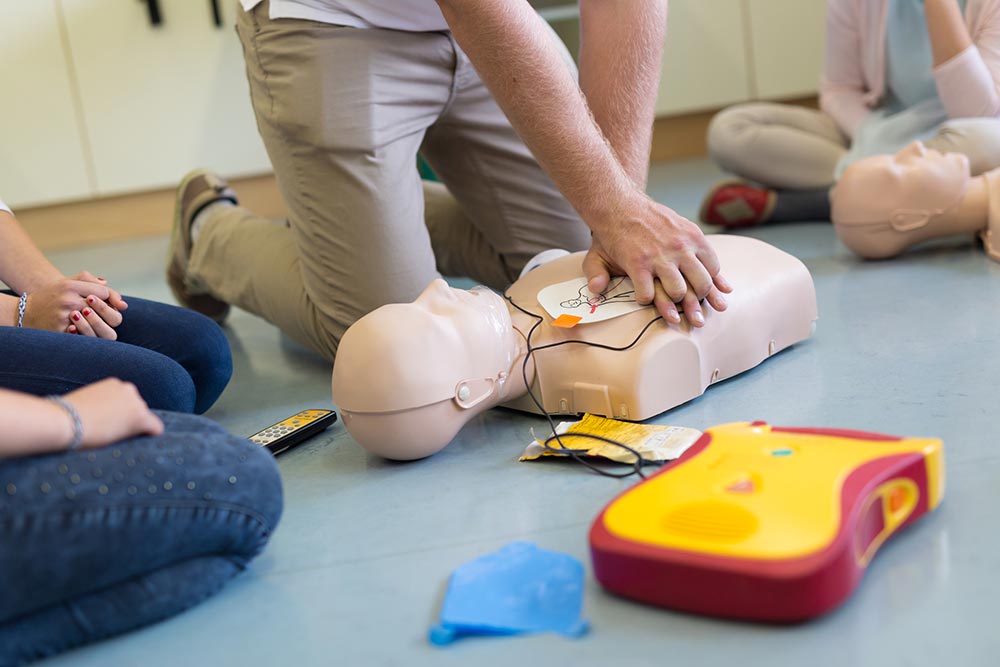 People are more safety-conscious – First aid training can make people more aware of how dangerous their environment can be. More safety-conscious employees is a universal benefit for the workplace, leading to a reduced number of accidents and injuries as well as providing peace of mind to employees and employers alike.
More confident employees – Only one in 13 people feel confident that they could carry out first aid on those ill or injured in an emergency situation. First aid training boosts this number significantly, resulting in a much more confident team especially in stressful or emergency situations.
Employee safety outside of work- First aid training is an essential life skill that extends to all aspects of life. The skills learnt on a first aid training course are transferable and will almost definitely come in handy at some point in the future.
It's cost-effective – The cost of a first aid course is significantly lower than the cost of covering a full day's work in the event that somebody is injured or even loses their life in the workplace. Over the long term, it is far more cost-effective to ensure employees are prepared in the event of an emergency and there is a low-risk workplace.
It's a fun team building activity – Learning a new skill is a great team-building activity that encourages employees to look out for each other and further develop worker relationships.
One Day Emergency First Aid At Work Courses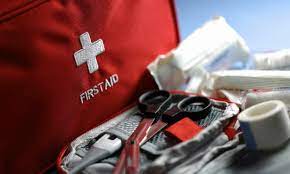 Our one-day emergency first aid course is ideal for businesses that require a person or persons to hold a current and valid first aid at work qualification.
The course gives you the skills and and confidence to respond to a range of accidents and first aid emergencies they could encounter in the workplace – an important life skill.
Learners who have taken our one day emergency first aid at work course develop the skills and confidence to help someone who is:
unresponsive and not breathing, including how to use of an automated external defibrillator (AED)
unresponsive and breathing
having a seizure
choking
bleeding heavily
suffering from shock
burnt.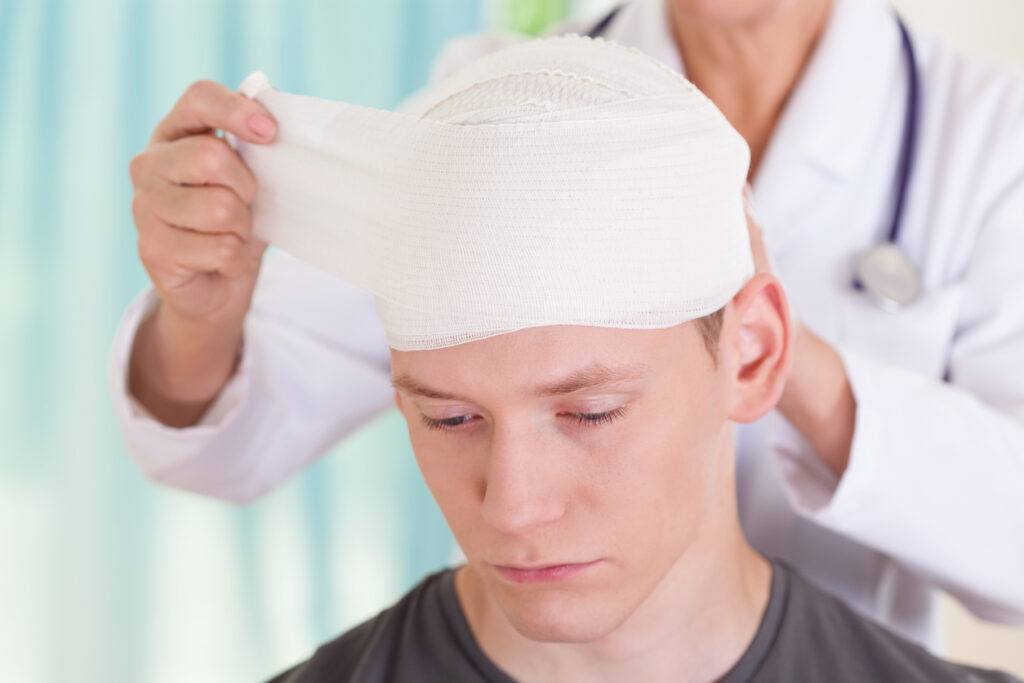 The course also includes information on:
assessing a casualty
monitoring a casualty
where to get help
electrical incidents
accident recording and reporting
the control of substances hazardous to health (COSHH).
Our courses can be delivered in a classroom setting at a location in Yeovil, which offers a practical, hands-on approach that delivers the skills and confidence to use first aid skills in a real life situation in which our courses meet and exceed the HSE's criteria for what is expected of training providers.
You can expect to learn some of the following outcomes in this course:
Identify the roles and responsibilities of a First Aider.
How to complete an accident report form.
Place a casualty into the recovery position.
Administer Cardio Pulmonary Resuscitation (CPR)
How to switch on an Automated External Defibrillator (AED) and where to place the pads
Identify the types of external bleeding and how to control them
Manage a casualty who is in shock
Recognise minor burns and scalds
For added reassurance, each learner is assessed throughout the course using a range of practical demonstrations, question and answer sessions, quizzes and engaging activities designed to coach and support them.
Our one day emergency first aid course lasts for around 6 hours.
DID YOU KNOW?
77% of the UK population lack the knowledge and confidence to administer basic first aid.
Three Day First Aid At Work Courses
If you would prefer to participate on our full three day first aid at work training program, this is much more intense than our one day emergence course (see above).
This includes all the topics listed in our 1-day emergency first aid course, plus the following areas:
Establishing consent to provide first aid
Conducting a 'scene' survey
Actions to take if an unresponsive person begins to vomit
Identify and control severe bleeding
Bone, muscle and joint injuries
Head & spinal injuries
Chest injuries
Severe burns and scalds
Managing eye injuries
Poisoning
Major illnesses such as strokes, heart attacks and diabetes
If you're looking for a more specific type of first aid at work training, we also offer an Appointed Persons First Aid Course, Re-qualification Course, Annual Refresher and an Automated External Defibrillation (AED) Course.
What should I bring to a first aid course?
All equipment necessary will be required. It is important to make sure you are wearing comfortable clothing which is loose fitting as the majority of the exercises will be tending to a patient or injured person on the floor.
Other than that, first aid courses do not require any preparation besides making sure you're ready to learn.
First Aid At Work Yeovil – Prices
| Available Courses | Duration | Per Course | Per Person |
| --- | --- | --- | --- |
| Health & Safety First Aid at Work | 3 Days | £1,800 | *£180 |
| Health & Safety Emergency First Aid at Work | 1 Day | £600 | *£60 |
| Appointed Persons First Aid Course | 1 Day | £600 | *£60 |
| First Aid at Work Re-Qualification Course | 2 Days | £1,200 | *£120 |
| Annual Refresher First Aid at Work Course | ½ Day | £300 | £25 |
| Automated External Defibrillation (AED) Course | 3 Hours | £360 | £60 |
Please note:
* Book a full course (12 places) and get 2 places FREE! (prices listed 'per person' reflect discount)
There is a maximum of 12 people for each First Aid course, except AED courses where the maximum is 6. However, we are always happy to accommodate any number of people your business may need to train and prices for fewer numbers of people can be negotiated. Please contact us for details.
All prices are subject to VAT.
Terms and Conditions apply.