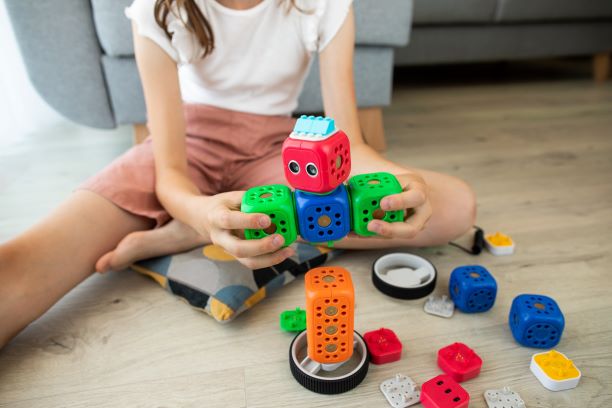 If your business or workplace involves children, completing a Paediatric First Aid Course is essential for providing effective first aid to a young child.
We have provided training for teachers, childminders, babysitters and day nurseries right across Yeovil & Somerset.
Parents may also find the course hugely beneficial, and we would recommend enquiring about attending one of our upcoming open days.
At Lightning Training Solutions, we can offer training at a fully equipped venue in Yeovil, but we also branch out into areas in Somerset, or we can arrange to visit your premises. We are very flexible!
We now offer a blended two-day Paediatric Course, which offers you more flexibility.
The 12 hour course is split with one day studying online for 6 hours, and the second day in the classroom for 6 hours to learn the physical elements of the course.
Please feel free to contact us to request more information.
Lightning Training Solutions are a Local Authority Approved provider of training for the Somerset Centre for Integrated Learning, and in Wiltshire we're an approved training provider through Bright Horizons.
This assures you that every Paediatric First Aid Course is run professionally as our feedback shows, so you know you are receiving the highest quality training.
What professions require a fully qualified Paedatric First Aider?
One of the most freqeuntly asked questions is what are the requirements of having a fully qualified Paediatric First Aider.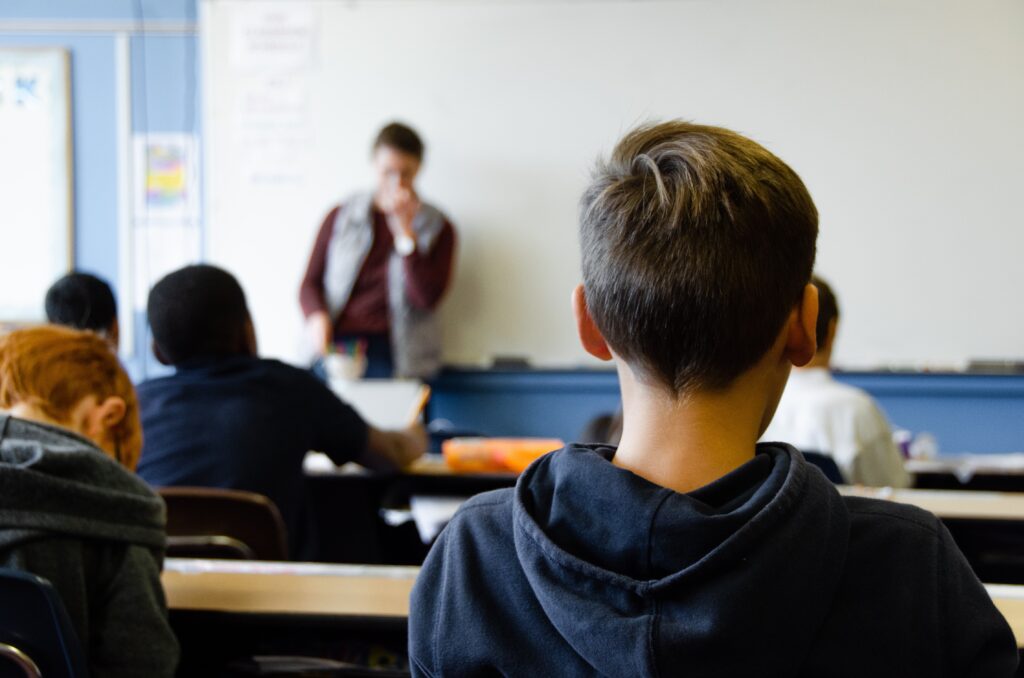 OFSTED, who inspect services that provide education for children, state that you should have at least one 12 hour fully Paediatric First Aid qualified member of staff available at all times including cover for sickness, holidays and trips.
This includes schools, nurseries and other childcare providers such as fosterers and babysitters.
For EYFS (Early Years Foundation Stage) at least one person who has a current Paediatric First Aid (PFA) Certificate must be on the premises and available at all times when children are present, and must accompany children on outings.
Furthermore, all newly qualified nursery staff will be legally required to take Paediatric First Aid Training.
To summarise, both OFSTED and EYFS stipulate that training must be relevant for workers caring for young children and/or babies, general First Aid will not suffice. They also recommend training be at least 12 hours in duration (which our Paedatric First Aid Course covers).
To hold a childcare licence you must hold a PFA qualification.
What will I achieve from the course?
You'll learn how to conduct a preliminary 'survey' of a child and How to administer CPR on a small child or infant.
Know how to put an infant into the recovery position, and you'll learn how to respond to choking, bleeding, burns and shock.
By the end of the course you will have comprehensive knowledge of child first aid principles and procedures.
What areas are covered in your Paediatric First Aid Courses?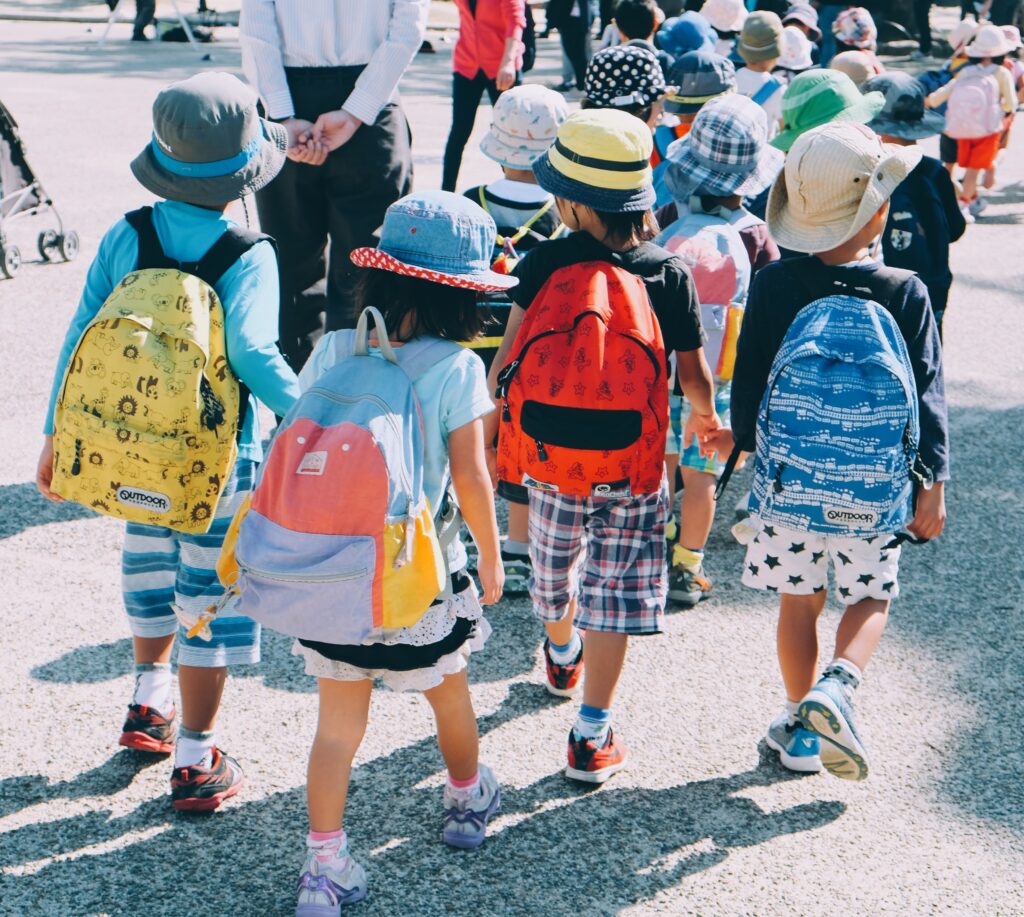 Children involved in a minor accident is a very common occurrence, which is why our comprehensive courses covers many topics, such as:
First aid principles
Burns and how to treat them
Minor injuries such as concussion, cuts, bruises, stings, sprains and strains
Foreign objects lodged in eyes, ears and throat
Choking
Poisoning
Checking vital signs
Accident procedures (ABCDE)
Serious injuries
Soft tissue injuries
First aid kits
Bleeding & Shock
Child and Infant Basic Life Support, including the use of an automated external defibrillator (AED)
Did You Know?
Shockingly, a survey conducted by Mother & Child Magazine found that a massive 82%, out of 2,000 questioned parents with young children, would not know what to do if their child started choking, was burned or even stopped breathing.
Whats included in the Paediatric First Aid Course?
Our 2 day course can be studied entirely in the classroom, or can be taken as a blended course.
As we mentioned earlier, you can split each day between learning online at home and in the classrom where you'll be taught all the physical hands-on trainning such as CPR.
Lesson materials include a booklet, interactive training, one child & baby CPR and if you complete the course, a recognised certificate which is valid for 3 years.
The course is 12 hours long, and our prices can be found at the bottom of this page.
We would like to mention that a First Aid at Work Course DOES NOT cover the necessary qualifications required for working with young children.
What are the three C's of Paediatric First Aid?
The three 'c's' are taught to help you focus on the steps to take to safely manage emergencies, these are:
Check. The first step to be taken is to check for anything unsafe in and around the area of a child. Check the scene before entering.
Call. In an emergency situation, its important to call 999, 112 or from a mobile 911 immediately. As a first responder its important to act fast and seek help from professionals.
Care. After studying the scene, you should then provide care until professional medical help arrives.
Will I learn CPR on this course?
CPR is a life-saving technique that has saved countless lives – and children are no different.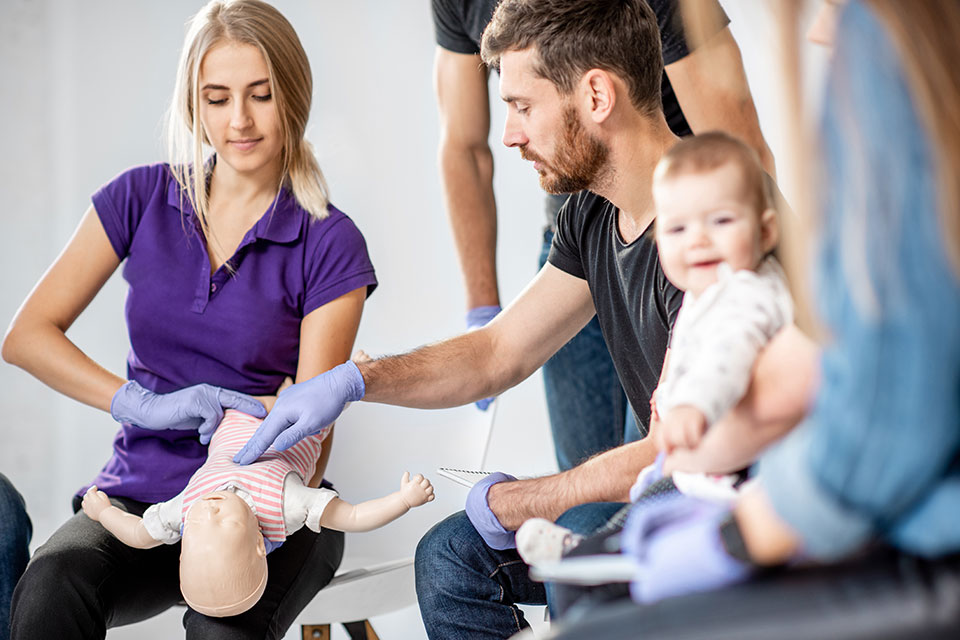 In our classroom setting, you will be performing CPR techniques which include carrying out a primary survey, checking vital signs and rescue breaths.
These differ from performing CPR on an adult.
Paediatric Course Prices & Booking Information
If you are looking at booking a Paediatric First Aid Course in Yeovil, we are offering a range of flexible options, which include:
A 2-day course in a classroom setting
A 2-day blended course (1 day learning online, 1 day classroom based)
Saturday open courses coming soon!
Tel: 01935473575
Email: enquiries@lightningtrainingsolutions.co.uk
Prices
| Available Courses | Duration | Per Course | Per Person |
| --- | --- | --- | --- |
| *Paediatric First Aid | 2 Days | £700 | *£70 |
| Emergency Paediatric First Aid | 1 Day | £400 | *£40 |
* Book a full course (12 places) and get 2 places FREE! (prices listed 'per person' reflect discount)
Please note:
Maximum of 12 people per course. However, we are always happy to accommodate any number of people your business may need to train, and prices for fewer numbers of people can be negotiated. Please contact us for details.
All prices are subject to VAT.
Terms and Conditions apply.