Sadly, although awareness has increased regarding the mental well being of teens and younger adults, more and more youths have experienced some sort of mental health issue that has gone unchecked, perhaps due to a common trigger such as bullying, drugs or alcohol or feeling anxious, low in confidence or a lack of self esteem caused by every day actitivites such as talking to friends, gaming, online shopping or social media
All of these things can have a significant impact on a younger persons mental health.
Of course the recent pandemic has brought many extra challenges, not just to adults, but for younger people who may of been cut off from friend circles, studying all day in an isolated environment, or a lack of communication with other members of the same household which can cause mixed feelings about the unpredictability of the present and future.
All of these can pose a significant mental health issue with not enough support available from parents, siblings or friends because they themselves are 'too busy' or 'unapproachable' – they may even of tried to discuss their feelings and thoughts with loved ones to no avail.
1 in 6 young people aged 16-24 has symptoms of a common mental disorder such as depression or an anxiety disorder
Youth Mental Health First Aid Courses
Our one-day first aid for youth mental health courses are for everyone who lives, or works with, young people and is designed to tackle a range of differences to help support mental health in youths.
Key areas that you will benefit from include the preservation of life where a young person could be an immediate danger to themselves, or others around them.
You'll learn how to spot signs of suffering by providing the support and comfort required, and preventing feelings from developing into a more serious problem.
Also covered is promoting the recovery of good mental health by obtaining additional professional help and support if required.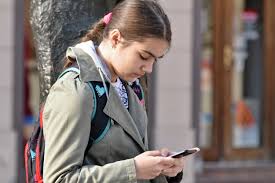 The course covers seven areas, or modules, with each element designed to break down the key areas in identifying, assessing, supporting and creating action plans for a mental health issue in young people.
Each of the seven modules can be broken down as follows:
Module 1
An introduction to mental health first aid in youths.
Module 2
What is first aid for youth mental health? This session covers the responsibilities and roles of a first aider, together with the impact and stigma attached to youth mental health.
Module 3
Identifying mental health conditions. This key session teaches us  how to spot early mental health warning signs and the associated risk factors that may trigger these.
Module 4
What is stress? One of the biggest underlying factors in mental health, this session outlines the effects of stress and teaches about some coping strategies.
Module 5
Mental Health Conditions. We will learn about common triggers such as bullying, drugs and alcohol as well as conditions such as anxiety, eating disorders, suicide and self-harm.
Module 6
First aid action plan for mental health. The penultimate session introduces action plans including risk assessments related to suicide and harm, how to reassure and provide information and encourage professional support.
Module 7
Assessment & course closure.A written assessment paper, administration and a closure session.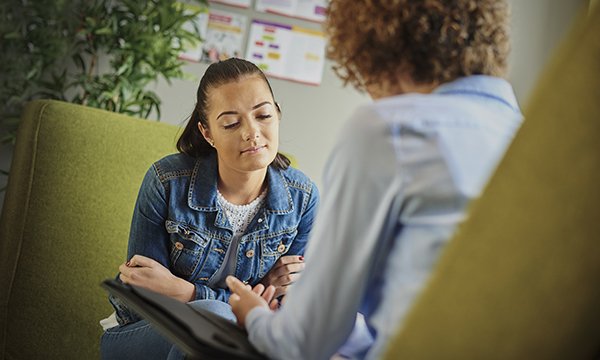 Each course lasts for around 6 hours, and should ideally take one day to complete.
We can take on a maximum of 12 students who must be a minimum age of 14. Subject to assessment, a certificate can be offered through our regulated partners.
Assessment is carried out through a mixture of both practical and written questioning through open and multiple choice questions.
Upon completion and successful assessment, a Level 2 Award in First Aid for Youth Mental Health is awarded – valid for three years from the date of assessment.
Annual refresher training is highly recommended.
OFSTED Requirements for Schools
The 8 principles in this document are informed by evidence and practitioner feedback about what works, and if applied consistently and comprehensively will contribute towards helping protect and promote student emotional health and wellbeing (H&W).
The document signposts to Ofsted inspection criteria, practice examples and resources to support implementation.

The document may also be of interest to:
School and college governing bodies
Staff working in education settings
School nurses
Local public health teams
Academy chains
Others with a role of promoting H&W of children and learners
Document Link: Promoting children and young people's emotional health and wellbeing (PDF)
In an average class of 30 15 year-old pupils:
• 3 could have a mental disorder
• 10 are likely to have witnessed their parents separate
• 1 could have experienced the death of a parent
• 7 are likely to have been bullied
• 6 may be self-harming
The document highlights that primary education providers:
offer teachers and practitioners in schools training and support in how to develop children's social,
emotional and psychological wellbeing
train and develop teachers and practitioners so that they have the knowledge, understanding and
skills to deliver a curriculum that integrates the development of social and emotional skills within all
subject areas effectively. The training should include how to manage behaviours and how to build
successful relationships Promoting children and young people's emotional health and wellbeing
ensure teachers and practitioners are trained to identify and assess the early signs of anxiety,
emotional distress and behavioural problems among primary school children. They should also be
able to assess whether a specialist should be involved and make an appropriate request
Furthermore, that secondary education providers:
integrates social and emotional wellbeing within the training and continuing professional
development of practitioners and governors involved in secondary education
ensure practitioners have the knowledge, understanding and skills they need to develop young
people's social and emotional wellbeing
What is youth mental health first aid?
MHFA is a training course which teaches people how to identify, understand and help a young person who may be experiencing a mental health issue.
Why is mental health first aid useful?
When you complete our MHFA Youth Course you will of developed vital skills needed to support a friend, family member or co-worker. This can make a real difference in homes, schools, workplaces and local communities. You could even safe a life.
Who should be a mental health first aider?
Any person aged 18 and over can enrol on our courses. You will have the skill set to act as a 'point of reference' at home, in a school, workplace or out in the community at youth centres for example.
What are the costs involved with taking a first aid mental health for youths course?
We are known for offering highly competitive prices across all of our courses, with our fees set out below.
| | | | |
| --- | --- | --- | --- |
| Course | Duration | Per Course | Per Person |
| Youth Mental Health First Aid | 1 Day | £1375 | £125 |
*Maximum of 12 people. Prices include VAT.
MHFA England
This video from MHFA England highlights the importance of mental health.