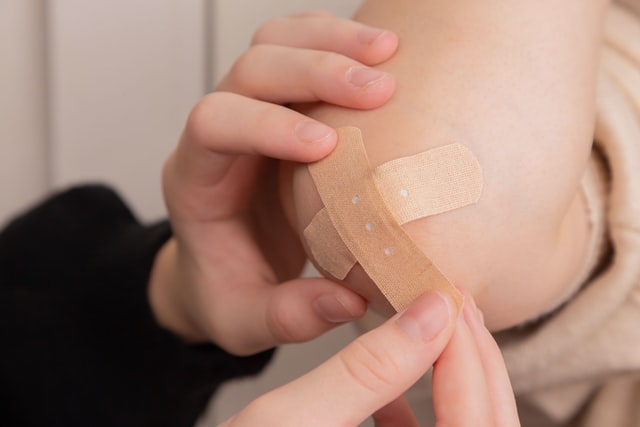 In this month's blog, we run through all of our upcoming open courses, which covers First Aid Training, including First Aid at Work, Paediatric First Aid, Mental Health First Aid, and also Fire Safety and Dog First Aid Training – and a brand new open course; Moving and Handling Patients.
These training courses include the option of taking it as a 'blended course', which is a combination of online e-learning, and training in a classroom setting.
First Aid at Work Open Courses
Our First Aid at Work open and blended courses are popular for small businesses who require a member of staff to be 'First Aid Trained' after undergoing a needs assessment.
Even if your business is not required to have a First Aid Trained member of staff, you must appoint a person to take control of First Aid Arrangements.
This includes looking after, and maintaining First Aid Equipment, managing facilities, and calling the emergency services when required.
Our Open First Aid at Work courses begin in January 2022.
For more information on how Lightning Training Solutions can help your business with First Aid at Work, please contact us here.
Its worth keeping an eye on our events page where you'll be able to look out for upcoming open and blended First Aid at Work courses.
Duration: 3 days
Blended: Yes (2 days blended, 1 day classroom)
We also offer a one day Emergency First Aid at Work course.
---
Paediatric First Aid Open & Blended Courses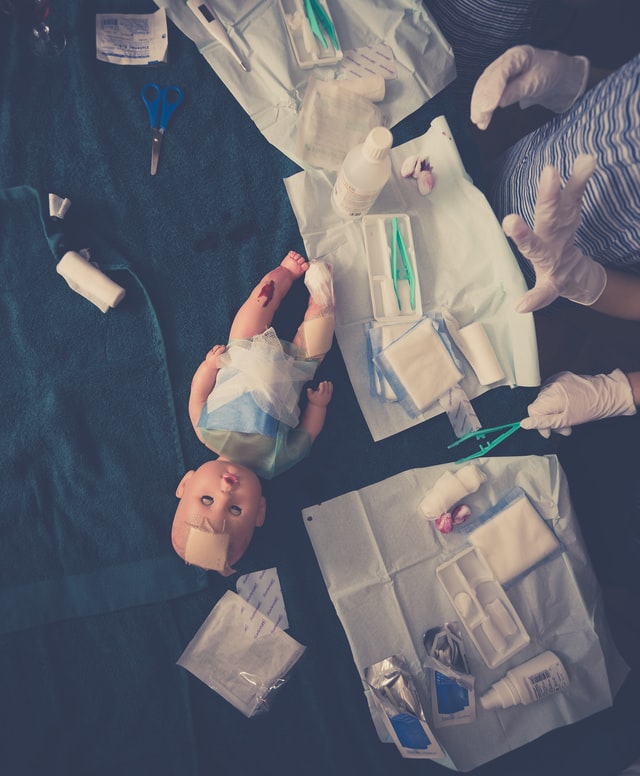 No matter how careful you are, children are highly susceptible to accidents, whether that's just a simple cut or bruise.
By enrolling on one of our open or blended Paediatric First Aid course, you will gain valuable knowledge in the basics such as:
Minor Injuries – and how to treat them
Checking Vital Signs
Bleeding & Shock
First Aid Principles
Choking & Hazardous Objects
Accident Procedures
First Aid Kits
Our Paediatric First Aid Training Courses are ideal for early years practitioners, nannies, and teachers, or any other person who works with children under the age of 18.
Duration: 2 days
Blended: Yes (1 day blended, 1 day classroom)
For all upcoming open courses, feel free to contact us here.
---
Fire Safety Training Open Courses
Lightning Training Solutions offer Fire Marshal/Warden Training, Fire Awareness and Live Fire Extinguisher Training, with open courses coming up at the start of 2002 in Yeovil and the surrounding areas.
If you are a business owner and are looking to enrol your staff on an open course, this should be done annually to satisfy legislation and stay up-to-date.
On our Fire Safety Awareness course, you will learn about:
The common causes of a Fire
The behaviour of Fire and how it spreads
Fire Prevention
What to do if a Fire breaks out
How to use Fire Extinguishers and the types
Emergency Evacuation Procedures
An important part of Fire Safety is having a person as a designated Fire Marshal or Warden who works together with the employer, making sure that safety measures and evacuation procedures are in place and effective at all times.
Enrolling on this course will provide the necessary training for businesses to be a qualified Warden/Marshal where you will learn about legal duties, an understanding of Fire, become familiar with hazards and Fire safety arrangements, and what evacuation procedures should involve.
Fire Training is a vital part of health and safety for any business, large or small, and so the Fire Marshals role is very important.
Available courses include:
Fire Awareness
Fire Marshal/Warden
Both include Live Fire Extinguisher Use
If you would like more information about any of our Fire Safety courses, please contact us here.
---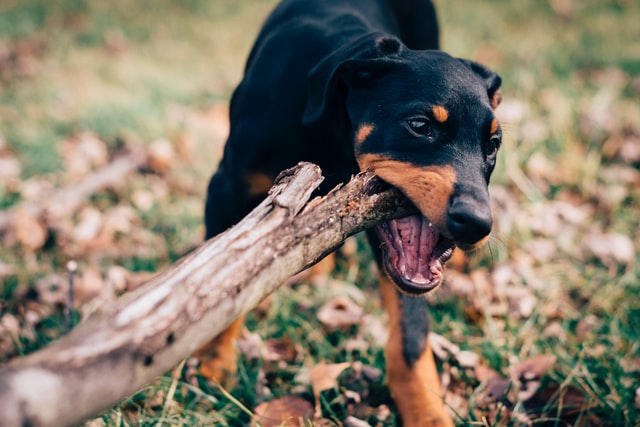 Dog First Aid Training Open Courses Yeovil
Lightning Training Solutions run both an open and blended Dog First Aid Training Course where you'll learn the skills needed to help your dog survive in a medical emergency.
Whether you're a dog owner looking to learn some basic first aid skills, or a business that helps look after or train dogs, our Canine First Aid Courses are very popular!
You'll learn a range of key topics, which include:
Keeping Pets safe
Pet proofing your home
Vehicle safety
Distress signals
Health checks
First Aid, such as choking, breathing problems, CPR, drowning & shock
Medical conditions
Working with younger Pets, such as puppies
Blended training is also available, on top of our upcoming open courses beginning in 2022.
Both types of courses are open to the public and professionals such as dog walkers, groomers or trainers who require us to come to their workplace to organise a group Dog first Aid Course.
To enquire about any of our Dog First Aid Training, including Pet First Aid Awareness, Dog Care, and Level 3 Advanced Pet First Aid, you can reach out to us here.
---
Moving and Handling People Open Course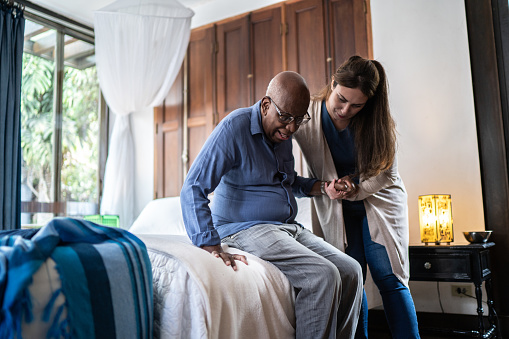 Moving and Handling People is a key part of the job role for Social and Health Care Workers.
Our open course is designed to offer training, not just for Moving and Handling People, but equipment too.
Poor Moving & Handling can lead to:
Accidents
Discomfort
Lack of dignity for the person being moved
Injury to the Carer
Our newest open course offers training for Carers who assist with the Moving and Handling of People.
During the session, you will learn about:
Moving and Handling People correctly to minimise injury
Moving and Handling People in a way that provides greater comfort and dignity to the Patient or Resident
Understand Manual Handling legislation as it applies to Healthcare
Gain a better understanding of Spinal Mechanics
Look after your own back and that of Patients / Residents
Conduct a personal risk assessment for Patients / Residents
Safely move people with and without the use of Specialist Equipment
Awareness of Legislation including Health and Safety at Work Act, PUWER, LOLER, Manual Handling Regulations Operations (1992)
Duties and Responsibilities of Employer and Employee
Our open course content includes a wide range of subjects that are vital to adhere to Health and Safety Standards, and to prevent harm or injury for Yourself, or the Person in your Care.
From Manual Handling responsibilities to Safe Lifting Techniques, such as L.I.T.E, our training will ensure you have the competence to minimise risks when Moving or Handling Patients.
**Please note that equipment, such as hoists, will form the theory side of this course. This is due to the limitations of the different types of equipment used.
Once again, due to demand, we are pleased to be able to offer a Moving & Handling People Open Training Course in Yeovil, to start at the beginning of 2022.
For any enquiries, or information, please call us on 01935 473575 or reach out to us using the contact form at the bottom of this page.
---
Summary
The team at Lightning Training Solutions are proud to offer a variety of first aid courses throughout Yeovil and Somerset.
From Emergency First Aid, Paediatric Care and Fire Safety Training, we have something for everyone, whether you are an individual or a business.
One of our team members will be happy to answer any questions you may have about the courses mentioned above, or any other topics related to first aid.
You can simply complete the form below if you'd like more information, or want to book one of these courses at your company venue in Yeovil and beyond.